Wild Tongues: How I Like My Care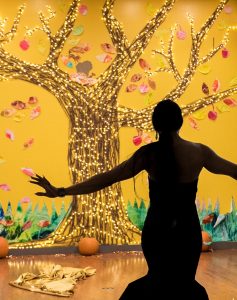 Viewing Party: May 19, 2022
7:00 - 9:00 PM EST
View Wild Tongues 2022 Program
How does community show up for community? When a crisis unfolds, what actually helps? As awareness continues to grow around the systemic violence faced by many Black, Indigenous, and People of color, these are challenging and necessary questions we ask ourselves as we divest from systems of harm.
Fortunately, we are not starting from scratch. Wild Tongues: How I Like My Care is an opportunity for LGBTQ+ survivors of partner abuse to explore the care we remember had a real impact on us.
Survivors are the experts of their own lives and hold powerful, transcendent knowledge about what truly helps and doesn't help those being abused by partners. When we share how we like our care, we teach our communities how to help us without harming us. We are growing the practices of community care which already exist. We are shifting the systems in place. It is important that we ― along with our communities ― know how we like our care (before, during, and after crisis).
*Centering and uplifting BIPOC (Black, Indigenous, POC) experiences*
Wild Tongues reclaims power by highlighting the experiences of survivors of partner abuse and/or oppression with poetry, music, photographs, art, and choreography. In June 2017, we asked survivors to submit their art and share their experience among a community full of support, and they have shown up every year since.
Surviving with Wild Tongues
Filmed by local videographer, Jennifer Recinos, and starring movement artist, Fabiola Torralba, Surviving with Wild Tongues is a short film that centers the lives and experiences of queer, transgender, black, indigenous, working class and/or people of color who are survivors of partner abuse (domestic violence). The film features the voices of six anonymous survivors, and was launched on April 5, 2018 by executive producer and director, Genevieve Diaz y Rodriguez.