Paint The Web: Watch now!
We would like to thank our sponsors for this year's Paint The Web video!

We are sure this will not be a surprise in light of the Coronavirus/COVID-19, but we wanted to let you know that we are cancelling Paint the Town (la) Red this year, our annual anniversary celebration that had been planned for April 30th.
BUT! While the Town is shut down, we invite you to… Paint the *Web* (la) Red! Join us to socialize from a distance during the month of April by connecting with TNLR virtually:
Bridge the distance and celebrate with TNLR in our Paint The Web (la) Red video to be released April 30th! Join us and enjoy singing, spoken-word and more.
Get competitive in our lively online silent auction…
Bid a future you dream of: When this is all over, going out to a crowded concert, taking dance lessons, soaking in a hot tub or getting a massage! 
Bid for getting yourself through these times: a gift certificate to a bookstore, a month membership to CrashPad or Kink Academy, art supplies or artwork made by community members! 
We also invite you to make a donation in lieu of a ticket, and/or in honor of our 31st anniversary. Feel free to be as generous as you might imagine yourself to be after an hour of impactful poetry, vivacious performances, and moving story sharing. It is crucial that we are able to continue to offer our services to survivors at this time. 
We are sad to cancel our favorite time to gather in community to celebrate survival in our communities. We also wanted to explicitly name and speak against the deplorable racism coming at Asian American and specifically Chinese American communities in this country and in Boston at this time. It is racist to blame or distrust Chinese or Chinese American people regarding this pandemic. We acknowledge that cancelling our event has a significant impact on China Pearl, our venue, located in Chinatown and owned and operated by Chinese immigrants. We regret having to cancel our event when many Chinese businesses have disproportionately lost revenue over the last few weeks, and we encourage people to support China Pearl and other Asian- and Chinese-owned businesses in whatever way you can.  
 
Reach out for support! Call our hotline and get connected to support group, housing, and other services. We will continue to be open to survivors as well as survivors' friends, family and communities.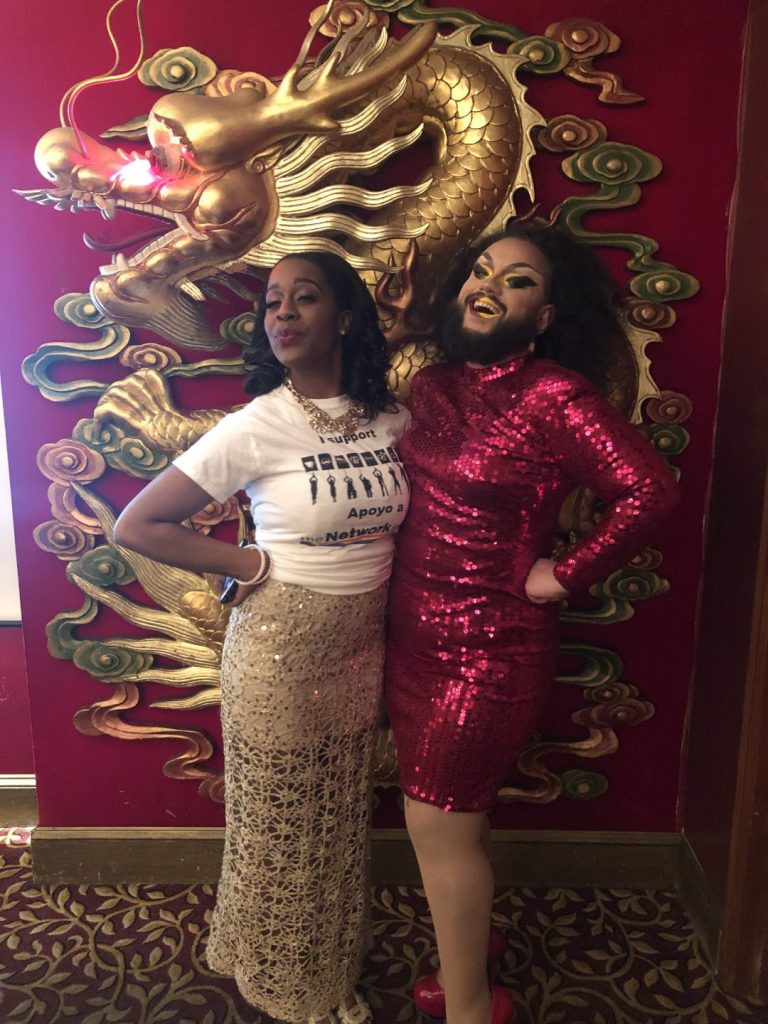 Thank you for your continued support!
Every Spring, TNLR hosts its annual fundraiser where we raise funds to make a difference in the lives of LGBQ/T survivors. Thanks to our generous donors, support is just one phone call away. On May 2, 2019, we celebrated 30 years of survival and resistance with food, music, a silent auction, performances by local artists, and most importantly, by cultivating community. Special thanks to China Pearl Restaurant for hosting us 3 years in a row!
View Photos

2019 – by Wandy Pascoal
2018 – by Wandy Pascoal
2017 – by Jennifer Recinos
2016 – by Jennifer Recinos
Get Involved
Become a sponsor
Donate
Volunteer
Learn More about our 2019 event!
2019 Sponsors
2019 Silent Auction Donors
2019 Artists & Friends