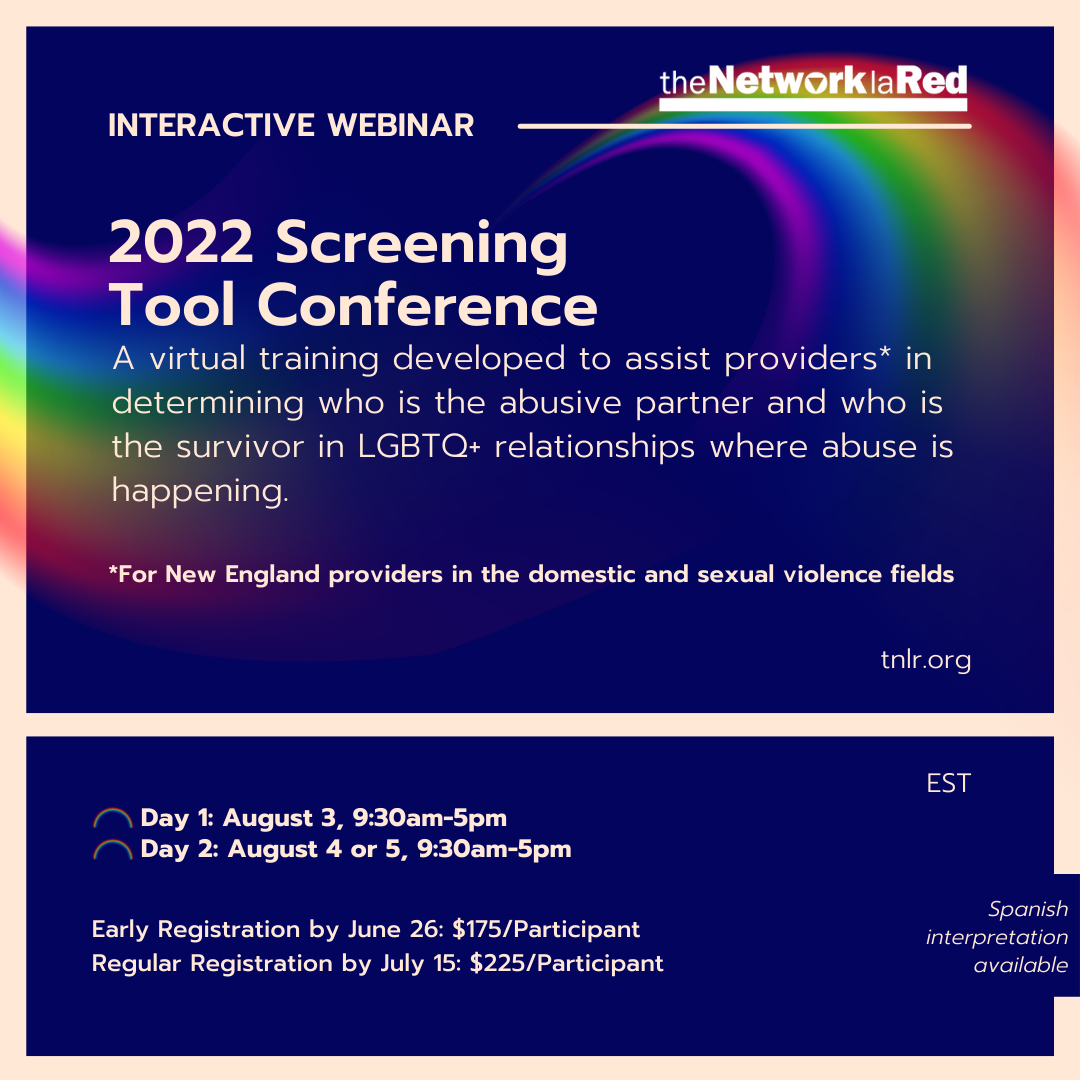 Announcing our 2022 New England Screening Tool Conference
The Screening Tool Conference is designed for providers of partner abuse to identify who is the survivor in LGBTQ+ relationships. 
Dates and Times:
Day 1 on August 3, 9:30am-5pm
Day 2, either August 4 or August 5 (participants choose which day works best for them), 9:30am-5pm both days
Price:
$175/participant early registration, by June 26
$225/participant, regular registration by July 15
Interested? Complete this pre-registration form.

About this event
The Intimate Partner Abuse Screening Tool was co-created by The Network/La Red staff and several other members of the LGBTQIA Domestic and Sexual Violence Coalition of Massachusetts. This training was developed to assist providers in determining who is the abusive partner and who is the survivor in LGBTQ+ relationships where abuse is happening.
Topics to be covered:
Identifying how LGBTQ+ partner abuse differs from partner abuse in heterosexual, cisgender relationships
Defining why screening is important and the barriers that are created for LGBTQ+ survivors when we do not screen
Key elements of the screening tool
How to use our listening skills to understand the dynamics that exist in a relationship
Demonstration of screening
Facilitated practice