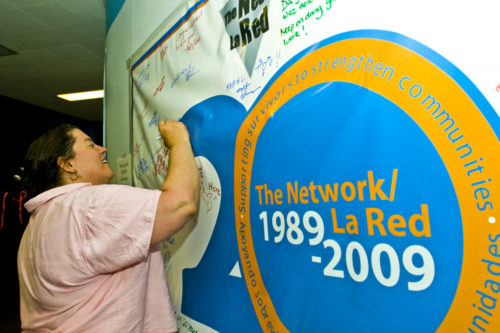 The Network/La Red was formed in 1989 when a group of formerly battered lesbians came together to address domestic violence in lesbian and bisexual women's communities in Boston. In 1991, we were incorporated under the name New England Women's Support, Inc., doing business as The Network for Battered Lesbians. The name was changed to The Network for Battered Lesbians and Bisexual Women in 1996, and in 2000 to The Network/La Red, with a mission of working with survivors of partner abuse in the lesbian, bisexual women's and transgender communities.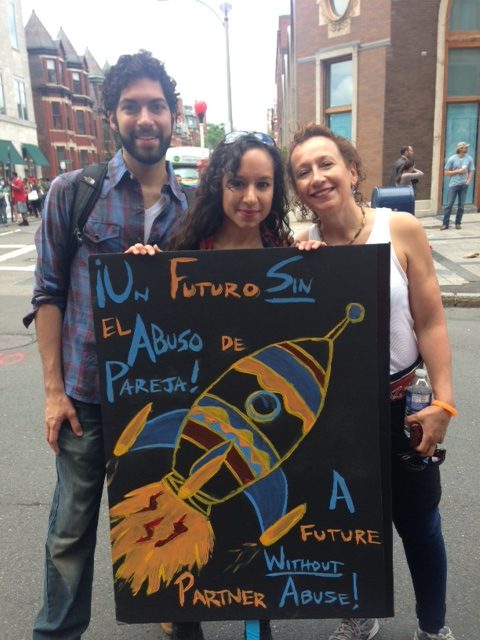 In 2010, the wording of our mission was changed to explicitly name and acknowledge our ongoing work with gay, queer, polyamorous and kink communities. This change represents both a more accurate reflection of The Network/La Red's ongoing work over the years, as well as an acknowledgment of the range of identities and labels members of our communities may choose to use.
Our direct services began in 1992 with an ongoing support group. In 1993 the hotline opened, in 1998 the safe home program began sheltering folks, and in 2000 the advocacy program was added. Today, The Network/La Red has a 24-Hour toll-free hotline and an innovative Housing Pathways Program, serving as a national resource and model for domestic violence service providers, batterer intervention programs, and gay, lesbian, bisexual, queer and/or transgender organizations beginning to address partner abuse in our LGBTQ+ communities.
MISSION, PRINCIPLES, AND VALUES